DECEMBER 1ST – 7:00PM
The Knights of Columbus will sponsor a "Manger Lighting" on Friday, December 1st at 7:00PM. Hot chocolate will be served in the Community Center. Please spread the word and hope to see you all!!!
Confirmation Retreat Shrimp Boil Fundraiser

1# Large Boiled Shrimp, Potatoes, Corn, Crackers and Dip
$11.00 per plate (Cash or Checks)

Order forms may be faxed to 985-876-7647 or you may email them to
orders@holyrosaryhouma.com

Please place your order by NOON on Tuesday, December 5, 2017
Please have all monies collected and ready at the time of pick up or delivery or pickup.
10 Plate minimum for delivery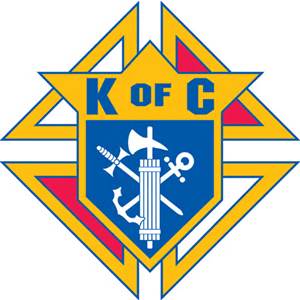 KNIGHTS OF COLUMBUS RAFFLE Winners!
– Side of Beef
Hank Barbera
2nd Place
– Smoker
Ed Williams
3rd Place
– Gift Card/House of Flowers
Keith C. Bonvillian
– Ice Chest
Stanley Raymond
– Gift Certificate/Bayouside Flourist
Rickey LeFort
6th Place
– Fishing Reel
Destiny Gabrel
7th Place
– Tempra Flashlite
Dan Peltier
8th Place
– Gift Certificate/Piggly Wiggly
Sandra Rogers
9th Place
– Sicily's Pizza
Karen Williams
10th Place
– Sicily's Pizza
Will Cloutier
11th Place
– Knife Set
Danny Champagne
12th Place
– Gift Certificate/Academy
Jimmy Hernandez
13th Place
– Gift Certificate/Academy
Tilden Tastet
14th Place
– Gift Certificate/Academy
Harold Plaisance
15th Place
– Gift Certificate/Academy
Sonny Cheramie
16th Place
– Rod and Reel
Aerminia Bermundez
OCTOBER 28th

KNIGHTS OF COLUMBUS RAFFLE AND POT LUCK SUPPER
OCTOBER 28th at 6:00PM – COMMUNITY CENTER
The Knights of Columbus is having a raffle and pot luck supper on October 28th at 6:00PM in the Community Center.
Tickets are $1.00 per ticket.
The prizes are as follows:
½ Side of Beef worth $750 – A Good Friend;
Smoker $300 – NRG;
Gift Certificate $30 – House of Flowers;
45 Quart ice Chest -$45 A Good Friend;
Gift Certificate $30 Bayou Side Florist;
Reel $30 – Captain Allen;
Tempra Flashlight worth $30 – Klondyke Hardware;
Gift Certificate $25 – Clements Piggy Wiggly;
Dinner for two $30 – Sicily's Pizza;
Set of Knives worth $25 – Davidson Hardware;
12th prizes through 15th:
Academy Gift Certificate worth $25;
Rod & reel $50.00.
All proceeds are to assist with the development of the Knights Council and the needs of the Most Holy Rosary Church. Please
consider helping our Knights & join in on pot luck supper!
OCTOBER 29TH
FAMILY FUN DAY, MASS 10:00AM – PRAYER GARDEN
BLESSING OF GRAVES FOLLOWING 10:00AM MASS
Please mark your calendar! Family Fun Day will be on Sunday, October
29th. We will have Mass at 10:00AM in the Prayer Garden, Calling forth
for Confirmation, Blessing of the Graves & Praying the Rosary. We also
will have "Why Believe" videos in Classrooms 5. Please come! Enjoy
food, music, dancing fun, and games. We really need help!!! If you are
interested in helping please contact Nancy Collins at 879-1824.
October 30TH
SAINTS & TREATS/ ALL SOULS PRESENTATION
On Monday, October 30TH at 6:00PM we will hold our "Saints and Treats"
beginning with a short Presentation in our Community Center. We encourage
all families to join us for the fun. This is considered a class, however all students
should be accompanied by a parent or responsible adult. We encourage you
to bring your whole family and join us for a fun time. Families who wish to set
up a table to give out treats should contact the Office of Religious Education or
the Parish Office to sign. Students and families are encouraged to dress up as
their favorite Biblical or Saintly figure.
70th ANNIVERSARY CELEBRATION
We will continue to collect any pictures from the past of you and Holy Rosary
Church. Please bring them to the parish office. Please label the back of the
picture so we can return them to you. The photos will be placed around the
community center during our 70th Celebration in 2018. We are selling Polo
shirts with the logo: OLMHR @ 70 Est. 1948. They are $25.00 per shirt and
are available in the parish office. Please continue to show your support for our
church renovation for Phases II & III. Our fundraising goes from Sept. 9, 2017
to Sept. 8, 2018. We respectfully request .50 cents a day during this period.
This would be ($3.50 a week/$15.50 a month or $182.50 a year.) Our goal is
$70,000.00 for the 70 years. Thanking you in advance!!
WHY WE BELIEVE
During the upcoming weeks, we are having videos on Catholic Topics.
The next showing is on Family Fun Day in Classrooms 5 & 6.
MASS BOOK OPENS
The Mass Book for the coming year is now opened. We will now
accept Mass intentions for All Saints Day, All Souls Day, Thanksgiving,
Christmas, Mother's Day and Father's Day. We have also opened
the Sanctuary Lamp Book for the same period of time. When
scheduling the Sanctuary Lamp, you will need to call the parish office
to check for availability of the date you are requesting. We can take
two Sanctuary Lamp intentions for the Church and one for the Chapel
each week. Gold Forms for the 2018 Mass intention guidelines are
available in the Church.